The LS2 Explorer combines road features with motocross-inspired style and airflow. 
It's a great helmet for adventure riders, Super-Moto, or anybody searching for a helmet that will make them stand out in a crowd.
LS2 Explorer Review
Shell Construction
The LS2 Explorer's shell is made from fiberglass, and the size medium helmet weighs in on our scales at 1623 grams/3.5 lbs. 

That's a bit below average for an adventure helmet based on our research, and it's lighter than most adventure lids available in this price bracket.
Ventilation
The shell has plenty of ventilation options on the chin. A sliding vent draws open two shutters, allowing air to flow through two metal grilles inside the helmet.
On top, two inlet vents under the peak open and close on sliders. They're easy enough to get to by putting your hand under or over the peak.
Then you get eight exhaust venting holes; six of them are switchable. 
The sliders cover three holes each,h and allow air to escape. And then, the final two vent holes at the back of the helmet are always open.
The EPS impact liner for this helmet has really good size channels throughout. 
There are plenty of opportunities for incoming air to circulate before it escapes through those outlet vents at the back of the helmet.
The peak on this helmet has louvers in it, and the idea is that the air can flow through the surface rather than catching it and dragging your head back as you ride.

While I was testing this helmet, this lid sat quite happily and quietly behind the screen of my bike. 
We've also had this helmet reviewed by one of our external contributors, and he was really happy with the aerodynamics when riding his BMW R1250GS adventure.
Another bike with a big tall screen was a slightly different story. The ride became noisier when he rode his smaller G310GS with a shorter screen.
There's no option with this helmet to run in street mode either. That's when you take the peak off of an adventure helmet and ride with just the visor.
That can be quite a handy option, especially on longer trips, as when you take that peak off, you get rid of any turbulence that comes from it. 
But removing the peak on this helmet leaves you with no way to secure the visor.
You can run without the visor using goggles for eye protection instead of off-road mode, and once you put goggles in, they fit quite neatly inside the eye-port for this helmet.

Visor
LS2 described the visor system on this helmet as a quick release. So I think they must be talking about something other than the time it takes to remove and refit that visor.
You need to prise off the plastic covers on either side of the lid, revealing two mounting screws, one on either side. 
You must undo those screws to remove the visor before reversing the process to put it back on.
I had a couple of practice runs and then set the stopwatch going for my third attempt.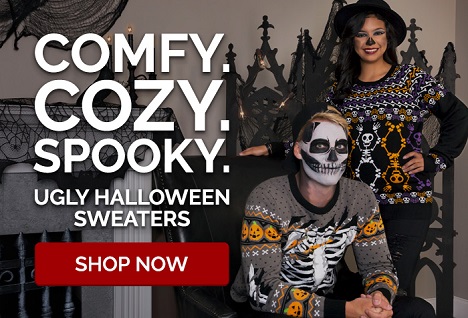 Again, it took me about a minute and 45 seconds to go from visor on to visor off to visor back on.
But once it's fitted, the visor gives really good peripheral vision. It also has a closing tab in the middle, which is quite neat but takes a little time to get used to.

When it's on its last click of travel, you need to give it a firm push right at the end to lock it down. 
Then, to release it, you push the button at the bottom of the visor, which frees the visor for you to lift it open.
Pinlock Anti Fogging
The visor is protected against mist by Pinlock 70 insert; that's the middle level of the available pin lock inserts.

It also covers a huge amount of that inner visor, so you know the beading around the edge of it won't get in the way of your view.
Sun Visor
An internal sun visor also backs the main visor. It operates on a switch on the left-hand base of the lid, and that visor has plenty of depth to give you good glare protection.
It isn't anti-mist coated, so you'll need to open that main visor slightly to get some clearing air through and eliminate any mist on that inner sun visor.
Interior
The lining for the LS2 Explorer is fully removable, and it's also nice and plush. 
We rode a long way in this helmet and found that the cheek pads tended to come unpopped a few times in the two-and-a-half thousand miles he covered while wearing this lid.
The cheek pads are emergency release. This means they can be removed while you're still wearing the lid, making it easier for a medic to take the helmet off if needed.

Bluetooth 
There are no recesses in the EPS for speakers to sit in, meaning you'll need to hope there's enough room between your ears and the helmet liner to fit those speakers in.
Both riders who tried this helmet have been able to do that. They both fitted an intercom, or both had room for the speakers, and they'd been happy with the comfort once that intercom was in there.
Another issue was finding a smooth enough surface on the helmet to attach the control unit.
Strap Fastener
The strap fastener is always important to talk about with any helmet. It's a micrometric buckle with a metal slider, but this helmet's opening is a bit innovative.
You pull the red tab, allowing the slider to come out of its housing. At first, that feels a bit unusual and possibly a little overcomplicated, but it does become quite normal and intuitive once you're wearing the helmet.
Sizing
The LS2 Explorer comes in sizes extra small to double extra large, and there are three shells to cover those sizes. 
So helmet sizes extra small and small share the smallest shell, the middle shell covers helmet sizes medium and large, and then the biggest of the shells covers XL and double XL.
Safety Ratings
The Explorer is DOT approved, and ECE 2205 for the road has the ACU gold sticker, so you're okay to use it for track and competition use.
The UK government's Sharp impact testing scheme has not yet been tested. 
It's unlikely to be tested anytime soon either, as the people behind Sharp say it's more important to test full-face and modular helmets because more people buy them.
The LS2 Explorer brings something new to the adventure helmet category. 
Unfortunately, a few bits of this helmet will annoy some people, the fact an intercom becomes awkward to fit is likely to be the main concern for touring riders, and the aero is less than ideal on naked bikes.
Riding behind a shorter screen is also likely to upset some people who don't ride behind tall screens all the time. 
Still, the LS2 Explorer is very well appointed, especially compared to its competition at this price.
The weight's reasonable, the venting has been popular with the people who've tested this helmet for us, and the ante mist pin lock helps a lot.
This helmet is worth a look if you're after an adventure lid and aren't looking for one of those pricier top-line lids.

In Conclusion
The LS2 helmet features a three-shell system, allowing riders to choose the right fit for their head and riding style. 
The EPS liner is engineered with an advanced EPS material, which makes the LS2 helmet more lightweight than other helmets with the same level of protection. 
The dynamic flow-through ventilation system allows air to pass through the helmet, keeping riders cool and comfortable. 
The 3D laser-cut cheek pads are designed to provide a custom fit that provides optimal comfort and a secure fit. 
The LS2 helmet also includes a DOT and ECE 22.05 certification, which makes it a safe choice for all riders.
Where To Buy