In many parts of the country, riding in the rain is one of the cruel realities of motorcycling, but the experience can be safe and even enjoyable with the right tire.
This article discusses the best Z-rated street-legal sport touring tires for riding in the wet. The game's name is robust tire siping and silica-infused rubber mixtures. So let's get into it.
Top 5 Motorcycle Tires For The Rain
Fresh from Japan, we've got the Bridgestone Battlax Sports Touting T31. The T31 replaces the T30 Evo and has claimed to elevate grip and handling, especially on waterlogged streets, significantly.

The belt and compound formula was tweaked, netting a more responsive tire in all conditions. the tread pattern gets a deeper groove arrangement moving more h2o away from the contact patch.
The front employs a uniform compound while the rear is a dual compound. A heavy-duty GT specification is also available for heavyweight bikes.
You've seen the T30 EVO, and now it's time to see what it means to have the T31 Tires by Bridgestone.
They feature improved wet weather performance and a larger, more confident contact patch without sacrificing their little brother's dry performance or longevity.
These hoops are designed for aggressive riders who want to be able to ride as fast as possible without compromising the grip of their bike.
They're offered in GT spec and Race spec versions and feature aggressive treads and sleek, aggressive styling.
Bridgestone's Touring line of tires is designed for adventure and designed to meet adventure riders' performance and durability requirements.
The Bridgestone Battlax Touring T31 motorcycle tire is a versatile tire used in the street, track, and dirt. The tire features a 3LC (dual compound) rear construction that offers enhanced stability and improved traction. 
The front compound features improved silica dispersion, resulting in more flex and better-wet weather performance.
The tire also features a higher sea/land ratio at the shoulders, which improves water evacuation and rider confidence at lean angles. 
A mono-spiral belt construction (MSB) is featured on the tire, which provides a dynamic handling response with a light, linear feel and superb line holding ability. 
This tire also features larger contact patch areas at all angles, which result in greater traction and improved handling.
In addition, the deco grooves on the tire provide a bold, aggressive look that is perfect for any riding.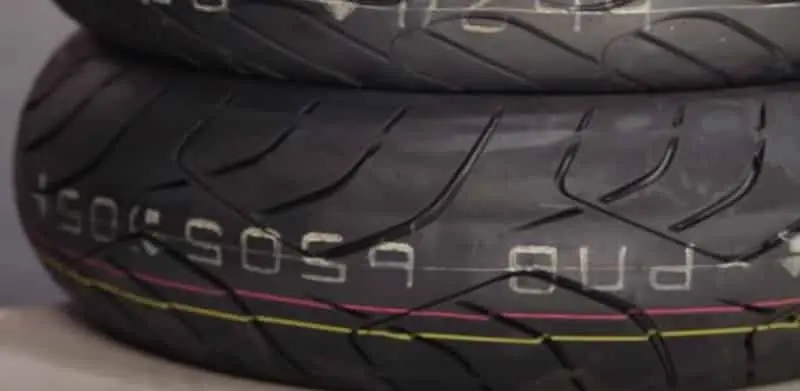 This year, Dunlop also boasts an updated dual-sport tire with their Roadsmart 3. Like the most competition, this Japanese-made tire benefits from a dual compound design at the rear for improved durability without sacrificing grip at lean. 
It's also compatible with small and big displacement bikes alike, so there's no need to purchase a different version.
The front, on the other hand, uses a single compound. The cross groove tread design is also new, with better water evacuation.
A perennial favorite in terms of all-around performance and value, the Roadsmart 3's are sure to please.
Motorcycles are generally designed to compromise. You can get a sport-touring bike that will do a 9-second quarter-mile or buy a racebike that takes a lot of practice to learn how to handle. 
A good sport-touring tire will hold up over rough roads, but you have to buy it for a long time, and you may as well get a better racing bike.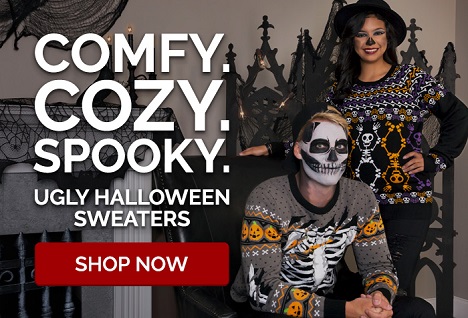 People rarely get what they want. Those days might be behind you if you are a sport-touring rider.
The best way to protect yourself against the bad drivers on the road is to wear a car seatbelt. It's the law, and it's not a burden, but it can save your life.
It's a big advantage to have a comfortable sport-touring rig, especially if you're looking for an easy-to-ride rig.
A lot less rider input is needed when riding it, which means the rig rides more like a chiropractor-pocket-lining supersport.
The new iGT design lends the Roadsmart 3s an aggressive look, but it's not just for aesthetics. It's for performance.

Tires with grooved treads ensure consistent tire wear and promote top-level performance until your tires' final days. As a result, you'll get all the traction you need, even in the rain and snow.
The Dunlop Roadsmart 3 motorcycle tire is the perfect tire for your motorcycle. It features a completely redesigned carcass with a new interconnecting groove tread pattern and front profile. 
This means it requires less steering input and provides precise handling without sacrificing the road smart feeling and feedback, making Dunlop tires so popular. 
The multi-tread compound and iGT design work together to ensure top-level performance for the tire's life. In addition, this tire is designed to last and will provide years of reliable service.

Highlighted by its aggressive tread channels, the Metzeler Roadtec 01 replaces the Metzeler Roadtec Z8 interact, a proven contender on deluged surfaces. 
Like its Japanese counterpart, the Roadtec offers a dual-compound design at the rear with silica-infused shoulders and a uniform compound front construction designed to work whether hot or cold.
Metzler also offers a heavy-duty version available for heavyweight machines. These German tires are a solid performer at a premium price on the upper edge of the cost spectrum.
The Metzeler Roadtec 01 is the most complete and technologically advanced motorcycle tire available, with the widest range of sizes and a comprehensive range of sizes that can be used with all types of motorcycles, from sport bikes to touring models. 
Its innovative tread design is versatile, offering optimum performance for different riding conditions. Therefore, it is the ideal choice for the demanding rider who wants to ride at the highest levels of safety and comfort.

The Michelin Pilot Road 4 has been around for a couple of years now, but it is undoubtedly a juggernaut in this category.
Sporting perhaps the most intricate array of tread sipes, it's obvious that this French rubber means business when the going gets tough.
It's the only offering in this category to incorporate multiple compound zones, both front, and rear, giving it a strategic advantage on a wider range of surfaces.
In addition, Michelin offers a GT variation for heavyweight touring bikes like its German competitor.
Although they aren't cheap, Michelin delivers if you want one of the best tires for riding in inclement weather. 
The Michelin Pilot Road 4 tires are designed to deliver the best ride quality and performance for the toughest terrain. These tires are designed for extreme conditions, and they offer great performance and stability. 
With the longest tread life in their class, they can last for up to 20 percent longer than the leading competition.
In addition, the 2 compound technology and new silica-charged rubber compounds deliver excellent grip at all lean angles, and the new XST+ siping and enhanced tread patterns deliver optimal traction.

The veteran in this group Pirelli Angel GT is designed for those who value sports performance even in the wet, and that's what you get with these Italian shoes.
Dual compound zones at the rear boost mileage during straight-line arrives without sacrificing grip through turns. The front features a uniform compound design like all but the French rubber.
Aligning toward the expensive end of the MSRP spectrum, the angel GT can often be purchased at a discount, and if you buy it at the right time, it can be one of the best values in the class.
Pirelli Angel GT Motorcycle tires are ideal for sports riders looking for increased mileage without sacrificing grip and traction.
With a W-rated speed of 168+ mph and a V-rated speed of 149 mph, these tires are suitable for riding. 
With their extended mileage sport (EMS) tire formula, these tires offer best-in-class for mileage and grip. In addition, the rear tires feature a new Bi-compound formula that improves cornering traction. 
These tires are made with a reinforced, 2-ply carcass for improved handling. "A-Spec" tires are designed for Ducati Multistrada 1200 GT.
Improved wet grip and tubeless capability make these tires ideal for riders who prefer to ride in the rain.
Where To Buy
Revzilla and Sports Bike Shop are two of the largest online motorcycle gear stores that ship worldwide. Check out both their prices as you may find one is cheaper than the other.
Tips For Riding A Motorcycle In The Rain
1. The first thing you want to do is make sure you're wearing the proper gear. The key when purchasing rain gear is to buy it one to two times larger than you normally would so that you can fit it or your protective gear.
2. Something else you want to be aware of when riding in the rain is during the first 15 to 20 minutes of a rainstorm, the oils and the gunk from the road begin to lift. You might want to wait until that washes off before you begin riding on the road.
Generally, I'll pull over that first 15 20 minutes or in a rainstorm and let some of that stuff wash off the road before I keep going.
3. You should choose your lane position on the road carefully with the least amount of water. Look for dry spots in the road that cars have left that you're going to allow your tires to have got a better grip. 
4. Avoid puddles on the road if possible. It may be fun to ride through the puddles, but they may be hiding a larger pothole or something worse than the water covering up. 
5. I've talked a lot about being smooth on a motorcycle in past articles. This is when you want to be smooth on your motorcycle, particularly with the brakes, throttle, and lean angles.
When riding in the rain, I like one of the advantages of traction control and abs. It helps to smooth things out. In addition, you can change the engine mapping a little bit to make it smoother if you need to.
6. I try to double the following distance when it comes to following other vehicles in the wet. 
7. When the roads are wet, try to take slippery spots straight on. Things like painted lines, maintenance hole covers, pavement sealers, road tracks, and stuff like that will be slippery when the road is wet.
8. Have you ever been on wet pavement and seen that rainbow effect on the ground? If so, watch out because it's most likely oil mixed with water on the pavement, and it is slippery. In particular, on a motorcycle, you want to watch out when you see that rainbow effect.
9. two things will get you in trouble on a motorcycle. One's being overconfident, and the other is scared. 
When riding in the rain, try to relax and be smooth. Don't tense up; being tense keeps you from being smooth on a motorcycle. 
10. Now is the time if you ever needed that high-vis jacket or rain gear. Motorcycles are even harder to see in the rain and fog, and a high-vis jacket will make you more visible to other vehicles on the road.
11. Adding extra light to your motorcycle when you find yourself in situations like this will increase your visibility to other vehicles on the road.
12. If you see lightning while riding on a motorcycle, stop riding. Motorcycles are made of metal, metal, lightning rain, and you don't mix. So get off the road for a while.
13. Avoid following other vehicles too closely, especially 18-wheelers. It's fairly easy to see when just the rain is hitting your face shield, but the mist and the dirt are picked up by other vehicles. 
It will make it harder to see, but the dirt from the road will make a mess of your face shield. 
If you're out on a trip and haven't hit some bad weather, the best advice I can give is to come prepared, be smooth, and stay calm because eventually, that weather will break, and you'll enjoy some nice scenic views.