The Klim Krios Pro is a serious adventure motorcycling helmet, and at $699/£540, it better be, so let's get into the nitty-gritty.
The Klim Krios Pro is based on the Klim base Krios helmet and is $199/£160 pounds dearer, but thankfully there's quite a lot to separate this one from the cheaper lid.
Construction
First up, this one has a full carbon fiber shell, distinct from the straight Krios, which has a composite fiber shell.

This pro is light; it weighs 1312 grams on our scales in a size medium, but don't get carried away that spending the extra for this pro model means there will be a weight-saving that comes with that over the base model. 
We weighed a normal Krios at 1256 grams, and that's about 50 grams less than this pro. 
There's nothing undercover or secret that Klim's stickers on the respective helmets both show that this pro is slightly heavier than the base Krios helmet. Let's face it, at 1300 grams; this lid is hardly a tub of lard.
Nevertheless, it feels very light on the bike, and that feeling of mine is borne out in the customer reviews from every person who's bought this helmet and left the review calling this helmet light.
So if going for the pro doesn't bring a weight advantage, what does it bring? There are several upgrades aside from the obvious aesthetic appeal of the all-carbon-fiber shell. 
One of the most spoken about differences is in the impact liner, the bit that absorbs the energy if you're unlucky enough to hit your head. 
The bulk of it on the Krios Pro is expanded polystyrene. Or EPS like every helmet has been since about 1954.
But some of the pros liners are made from a new material called Koroyd. This material consists of small extruded polymer tubes that combine to create a compressible liner that absorbs energy when impacted.

Think of it like upturned drinking straws welded together in a honeycomb structure. It's lighter than polystyrene, and the fact that each tube is hollow means air can flow through those tubes to give better ventilation to the inside of the helmet.
It's been used in bicycle helmets before, but this is the first bike lid that I'm aware of in this helmet. It sits across the top of the shell, and it combines with the traditional eps liner through the rest of the lid to give the impact protection you need.
Ventilation
Air gets to the forehead through a chunky sliding vent just above the visor, allowing a direct flow of air. That's the same as the straight Krios model helmet but where the pro takes it up a notch is in the chin venting.
The chunky switchable vent exposes a substantial inlet that's only protected by a very airy foam insert to stop any debris and bugs from getting through.
Air flows more freely in this helmet than in the base model when that vent is open, and you can also close it, which isn't something you can do on the other lid.
The removable peak is the same as the base model Krios, and it works in conjunction with the visor, which is where this pro model has perhaps the most noticeable difference from the base model.
Visor
The standard visor on this pro model is a straightforward, clear one, but this light-reactive transitions visor is in the box.
Transition is a coating that means the visor becomes as tinted as a race visor in strong sunlight and reverts to being completely clear as the light fades and you're riding at night.
I think it's brilliant and makes the Krios pro stand out from other adventure helmets, including the straight Klim Krios, which comes with a clear visor as standard and has a permanently tinted visor in the box for when you're riding off-road.
I could take some premium kits on this pro or leave it, but the transitions visor is a big benefit over the cheaper Krios helmet.
Both visors supplied with this pro, the transitions and the clear one have the pins for a pin lock, and there's a pin lock 120 insert in the box to make sure you get clear vision regardless of the weather.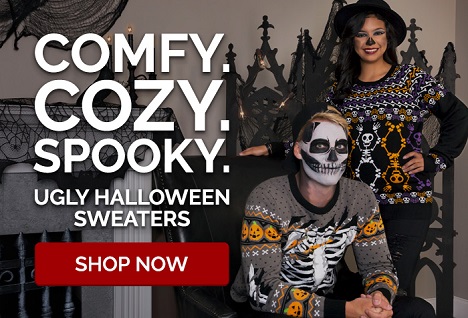 There are only a couple of reasons I'd see for using the clear visor rather than this transitions one, and that's that the transitions visor does tend to react a little bit more seriously on cloudy days.
Sometimes it's a bit darker than I'd like, but, still, I've never found that it's gone dark enough to be a real problem.

The other reason is that you might be riding on dirt roads, and you're worried about scratching the expensive transitions visor.
It's worth being more careful than usual with this visor as a replacement transitions visor is £150, whereas it's normally £50 for a clear one.
But if you're planning on dirt riding, you're probably going to be looking down the route of using goggles.

There's room beneath the peak on the side for the goggle strap to fit. There is also plenty of room inside the aperture for goggle frames.
And you don't even have to remove the visor to use this lid with goggles as the strap will fit under the visor once it's been raised, although goggles will fit better if you remove the visor first.
To remove the visor first, you undo the screw at the top of the shell and then rotate the two buttons on the side and pull them away, which leaves space for the peak to be pulled away, and then the visor can be removed as well.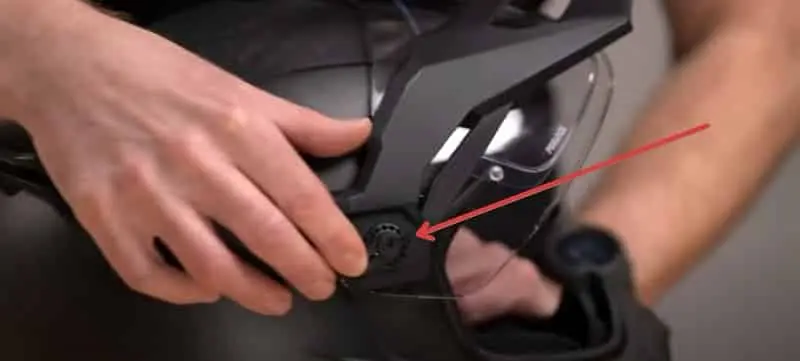 If you want to run the helmet without the peak or street mode, as Klim calls it, you can take it off and then fit two side covers supplied with the lid.
It's handy to run a helmet without the peak when riding long distances on the road, as peaks can disturb the aerodynamics, but I found there wasn't too much of an issue on that score when wearing the Klim Krios Pro with a peak.
Chin Strap
The strap fastener is the absolute difference worth noting for the Krios pro over the base model. This one is a system called fidlock.
It clips together using magnets and can only be undone by pulling the red release tab in the correct direction.
It feels odd to someone like me who's been riding for 20 years and is used to either D-rings or a buckle to have something that comes apart so easily.
It feels as though it shouldn't work but try as I might, I can't work out what's wrong with it other than being different from what I've always known.
People who find helmet straps too much of a fiddle, especially D-rings, tend to drive many people mad. I think those people will love this system because it is really simple to use. It just flicks together with those magnets, and it's done up.
Interior
So those are the main differences between the pro and a normal Krios. Of course, there's quite a lot to separate them, but they still share some essential basics, including a soft and comfortable interior lining.
It's also been tailored to suit a dedicated Sena tenu intercom. The lining is fully removable for washing, and it runs a chin curtain to block out drafts.
Customer reviews for this Krios Pro helmet are positive. People are especially complimentary about the transition's visor and the breadth and depth of the peripheral vision they get from this helmet; those things all get a lot of praise.
I'd agree with that, and I was seriously impressed with this helmet when I tested it at 540 pounds. Of course, it's not cheap, but there are plenty of reasons why I think you'd want to stretch your budget to get one.
In Conclusion
Klim Krios Pro ADV Helmet is the world's first motorcycle helmet with a patented Adaptive Smart Foam Technology. 
It's been designed to offer the highest level of comfort, protection, and safety, while also providing the rider with the most advanced technology available. 
The helmet is made from the hand-laid full-carbon shell with optimized resin distribution for weight reduction and features a Pinlock-ready Polycarbonate face shield. 
The helmet has an integrated pinlock system, which requires only a simple, 90-degree quarter-turn to lock/unlock. 
The helmet also has a fully adjustable visor and spoiler that stabilizes and puts riders' heads at ease. 
This precision tool also has refined aerodynamics, vents, and liner system for a quieter ride, and is fully adjustable for chin and forehead vents. 
The helmet transitions from Street to Off-Road or to any of four riding modes quickly and without tools.
Where To Buy
We have chosen what we think are the best motorcycle helmet retailers, for you to choose from. They both ship worldwide but you may like to order from one or the other depending on your location.
One supplier might have a sale so it's always best to visit both suppliers to see what deals are available.