The RPHA-11 is HJC's top-of-the-range race helmet, and its primary purpose comes through loud and clear when you wear it.
I tested this helmet on the road on a Suzuki GSXR 1000R and my own Yamaha FZ1 Fazer, and this is a very sporty helmet. 
Having said that, I don't think it's exclusively for racing and the track as I found it very comfortable even when riding for a couple of hours at a time.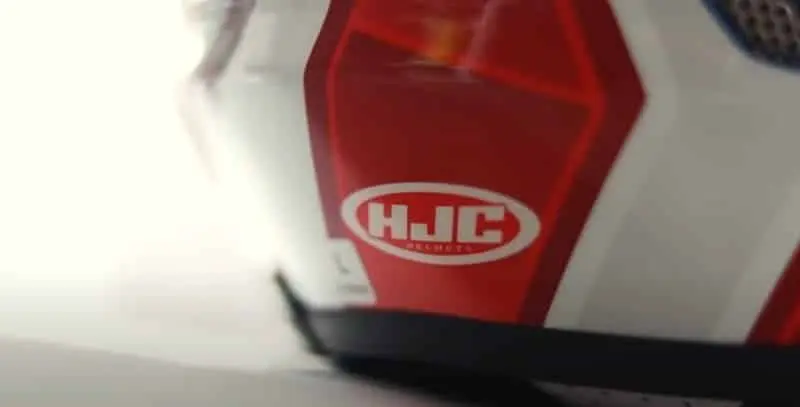 HJC RPHA-11 Spec
Shell Construction
The RPHA-11 shell is made from HJC's premium integrated matrix, a composite fiber designed to keep the weight.
Weight
We weigh a size medium helmet on our scales at 1416 grams/3.1 lbs which is pretty light. But it's not as light as some composite fiber helmets and not as light as the pure carbon fiber shelled helmets.
Ventilation
There's good ventilation through the shell with a central vent just above the visor, two-wheeled shutter vents on top, and then a permanently open extraction vent in the spoiler at the back.
There are also two chin vents. The first operates on a slider in the middle of the mouthpiece, and then there's a second one that operates on an internal slider. 
This reveals half of each of the grill-covered meshes you can see on the mouthpiece that brings a lot of air to the inside of the helmet.
I'd say the two chin vents and the one just above the visor are the ones that do most of the venting work, and that ventilation is crucial for a race and sports helmet like this.

Visor
The visor on this helmet mounts with HJC's rapid-fire system, which lives up to its name. one press of the release lever near the visor mounting point releases the visor, and it's just as easy to refit.
This helmet comes with a clear visor standard, but you get a lightly tinted and road-legal visor supplied in the box. Fitting that takes quite a lot of sting out of the sunlight.

The visor operates on HJC's tried and trusted central latch system. To lock the visor, give it an extra push to lock it in place, and then there is a little slider tab on the front that gives you an extra lock that makes it really hard to undo the visor.
If you find yourself trapped inside the helmet, remember to slide the locking tab to unlock it. You can force the visor open, but you're likely to break it. 
Remember, with this visor, you should always push the base of the latch first, and then it will lift up. If you don't release that first, then it's really easy to break by applying too much force.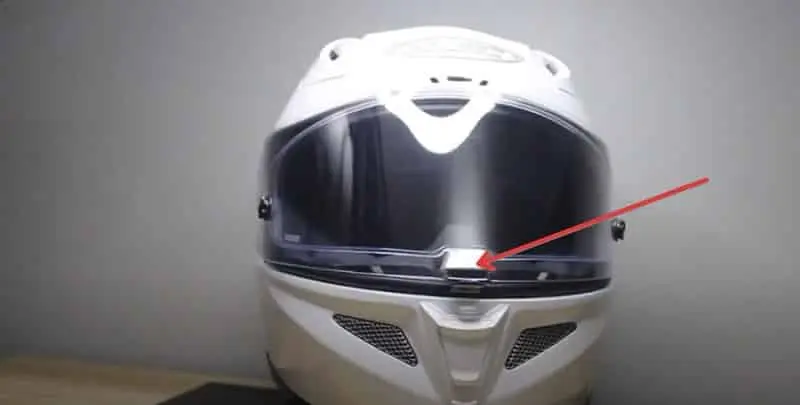 Anti-Fogging
This visor is fitted with a Max Vision Pinlock 120 grade, which is the middle of the three grades of pinlock available in terms of moisture management, and it offers a really good peripheral vision.
A few comments in the customer reviews section say the vision it offers, both in terms of breadth and depth, is really impressive. 
As I said, I use this on a head-down sports bike and my sat-upright Yamaha Fazer. I found the vision to be good on both bikes, regardless of the position I was sitting in.

Interior
The interior of the helmet is very snug. I found it especially tight around my cheeks when I first started wearing this helmet. 
I questioned whether it would be comfortable enough to continue wearing it, but within a couple of hundred miles, it felt as though the interior had been made for me.
I couldn't tell you the internal head shape this helmet was designed for, but it suited my round-shaped head very well.
Tight cheek pads like this aren't a big surprise in a helmet that's designed for racing. The idea is that having a really snug fit around the cheeks stops the helmet from being pushed back into the racer's face when they're racing down the straight at over 100 miles per hour.
The lining in the RPHA-11 is designed for moisture management rather than for softness and luxury. But, again, it's a race helmet, so that's what it should be like.
It's about helping riders stay comfortable for short, really active bursts and then for the lining to dry out so they can go out again after a short break.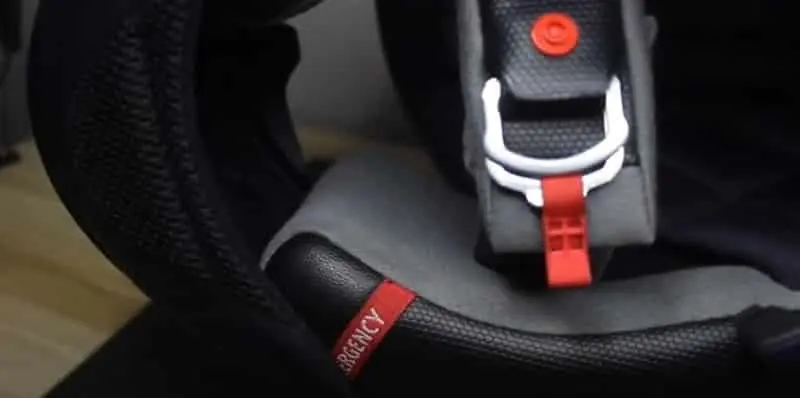 But while it's not got touring helmet levels of softness in the lining, I found it still comfortable even over long distances.

Several owners in the reviews for this helmet suggest going up a size over their normal, but I wouldn't be in a rush to do that because race helmets are meant to be snuck.
If you can feel the polystyrene liner pushing into your head, that's when a helmet's too small or your jaw aches from the amount of compression the cheek pads are applying to it.
If you're looking for a more relaxed fit, I'd suggest a sport touring helmet like the RPHA 70, which is HJC's more relaxed and ready alternative to this helmet.

The race orientation for this helmet also shows in the choice of strap fastener. It has the d-rings that you'll find on virtually every race and track helmet currently available, but there is one concession to road use with recesses to fit intercom speakers and comfort.
The old RPHA-10 that came before this lid didn't have those recesses, and wearing an intercom with that helmet was very uncomfortable. So, it's good that they've addressed that issue with the RPHA-11.

Safety Ratings
Finally, the safety rating for this lid. It's ECE 2205 for the road and ACU gold for the track and racing. It's also been tested by the UK government's sharp impact test program scoring three stars out of five.
That's something that some of the customer reviewers picked up as a negative, and I think a relatively low score has put off some prospective buyers for this helmet. So when I first put on the RPHA-11, I wasn't sure how I'd feel about wearing it.
It was tight and very close to my face, but once I got going, I found it very comfortable and liked wearing it. It suits my round head shape, and if I wanted a race-style lid for the road, this would be one of my top picks. For the American market, it is DOT and ECE approved.
In Conclusion
The HJC RPHA-11 is a race-inspired helmet that has been developed to meet the demands of the most extreme riders. This helmet is designed to help you perform at your best in extreme conditions.
This helmet has been designed to offer maximum comfort and protection while maintaining the highest levels of aerodynamics. This helmet also comes equipped with a RapidFire visor ratchet system, allowing you to remove and install the visor in seconds.
The HJC RPHA-11 also has a double lock system to prevent the visor from coming off during high-speed racing conditions.
In addition, this helmet is also equipped with a pinlock visor which offers you the highest levels of visibility and safety.
This helmet also has an Anti-UV and Anti-Scratch visor, which means you can enjoy the outdoors even on sunny days.
In addition, this helmet has also been designed with an EPS foam interior, which helps keep you comfortable and dry.
This helmet also has an Anti-fog insert which keeps your visor clear and free from fog. The HJC RPHA-11 also has a removable and washable crown and cheek pad system. This helmet also comes with three shell sizes and a five-year HJC warranty.
Where To Buy