We don't all want to arrive at work wearing big cumbersome motorcycle boots, so some bright spark decided to create motorcycle shoes.
Best Motorcycle Boots For Short Rid...
x
What are the best motorcycle riding shoes? Arrive in style at your favorite restaurant or turn up at work with any of these five top motorcycle riding shoes. Watch our in-depth review video to see the best motorcycle riding shoes in action.
For more information and the best prices on any of the motorcycle riding boots mentioned in this video, click here to visit revzilla.com.

Our best motorcycle riding shoes for 2021
TCX X-Wave Waterproof Riding Shoes
Those of us who play in the Moto industry know the TCX X-Wave riding shoes available from revzilla.com

are the other waterproof shoe from TCX. By that, I mean that the X-Wave walks in a shadow, a shadow cast by the legendary TCX X-Street and its recent replacement, the TCX Street-Ace.
Collectively they make the go-to riding shoes for pretty much every street motorcyclist everywhere ever.
I prefer the underdog X-Wave because it's softer, softer leather, and, more importantly, a more flexible sole. I've spent 12-hour days walking in both the X-Wave and the X-Street.
In either shoe, I was comfortable, but only in the X-Wave did I forget that I was wearing motorcycle footwear at all.
It's cloud level comfortable, and it's also protective. I have really good ankle armor on each side, CE rated, but the heel counter in the toe cup is more mediocre.
You're sacrificing some safety here versus the X-Street, but to be honest, riding shoes aren't all that protective, to begin with, so I think it's worth it.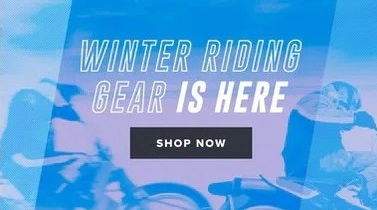 The X-Waves waterproof riding shoe membrane is exceptionally soft, and it doesn't suffocate my foot. I want a shoe for the XSR 900 review, which involved 10 hours on a blacktop runway in 35-degree heat.
By the end of the day, I'd stripped off every piece of motorcycle clothing I brought except these shoes, which were still cool enough to wear.
The X-Wave comes with a removable shifter strap that goes around the toe area, but the thing was useless, it kept migrating up the toe, and it was also annoying to walk on. I lost mine because I never wanted to use it.
With distressed full-grain leather, I don't care that my shifter leaves a mark. Fit wise, and the X-Wave runs slim. Some people call that a European cut, but feet are the same everywhere, so I'm just going to call it stylish.
The closure is done up with the very typical shoelaces that you learn to tie in kindergarten, yes it's theoretically possible that you could catch one on a footpeg and topple over at the next stoplight, but fashion is a pain.
Features:
Sex: Man
Waterproof: Yes
Gore-tex: No
Closure system: Laces
Selector reinforcement: No
TCX X-Street
.


TCX X-Wave WP waterproof



In front of me, I have two flavors of TCX X-Wave WP waterproof all the way to the top. Starting under the $200 mark it's my brown version and my Black version, again these are in the same family as that X-Street or the X-Rrap as well as the X-Groove.

The X-Wave Air is the same price but they're using Cordura and swatted materials with mesh so again, three-season warm to hot weather riding and you're going to get airflow. Currently, it only comes in a black version. I would love to see an all-black version or a version that doesn't have some of the hi-vis behind the mesh option.

If we look at it, whether your waterproof or whether your air versions it's going to be higher than the X-Groove and again full-grain leather. Waterproof all the way up there's no internal zipper like the new X-groove the X-Wave is more simple in its design.

I will tell you though that it is not as protective as the x-Street. The X-Street has about a 6 or a 7 out of 10 on the stiff scale on the sole, this guy's about a 5 out of 10. A little bit more lightweight in the toe box, a little bit more lightweight in the heel but the ankle is rock solid. So rock-solid protection medially and laterally on the outside.

A quick note on sizing. If you think about the size chart from TCX they have typically been just fine within the American market. I will tell you on the X-groove of the X-Wave they got a hair more narrow.

So if you have a wider foot look at that X-Street, if you're a more average foot or you're used to wearing more Italian style shoes they're not overly narrow they're just a slightly more narrow footbed.

If we dive into some of the nuances you're going to notice there's no footpad or no shift pad reinforcement. You have light TCX embossing on the medial side, I actually really like how this supports the ankle and the lower leg up towards the top of the ankle cup.

If we move around maybe a little dash of reflectivity blacked-out hidden away would be nice.

If I swap it out really quickly for my black version get a quick shot of the black you're going to notice it's that dark matte finish oiled on the black I actually like the black better than I like the brown but that's just my personal taste.

The air version remember has the see-through mesh with the high vis backing and I'm hoping they do another version that's just black on black tonal which will be rock-solid. This bad boy is going to flow way more air but not be waterproof for summertime riding conditions.
Alpinestars Parlor Riding Shoes
My next choice is the Alpinestars Parlor riding shoes available from revzilla.com

. This is a caviar and chateau Lafite kind of shoe. What you have with the Alpinestars Parlor Boots is a motorcycle shoe designed to go under dress pants.
Italian leather, classic cut, slightly pointed toe, and none of the shifter panels, the logos, and the other telltale signs of motorcycle footwear. For all your co-workers will know this is just a dress shoe.
Perhaps slightly chunky since the toe is padded to withstand standard abuse, and the round ankle plates are best covered up, but still, it's a chameleon. Protection is identical to that W-Wave we just talked about.
It has excellent Armour on both the pointy bits, my ankle. Its dual-density for progressive impact absorption, then the toe box in the heel counter are more average, and the sole is flexible and walkable if not that protective.
Had Alpinestars ended it there, the parlor still would have made this list. The usefulness of a dress motorcycle shoe is undeniable for commuters who wear a suit to work.
But Alpinestar's earn their place among the best riding shoes twice over by working in some hidden features.
They addressed the membrane, which gets a passing grade for waterproofing and breathability, and the sole has laser-ablated a grip, which is just a fancy way of saying there are tiny ridges so you won't slip on any oily asphalt.
My only beef with this shoe has to do with putting it on. For one, there's a side zipper, and it's unnecessary. I mean, if you're doing a lace-up design, just let me tie the laces and leave the rest of the leather seamless.
The other thing I hate is that there's a stitch on the insole. It's really weird. It feels like there's something stuck underneath my foot for the first five minutes every time I wear the parlor.
Features:
Full-grain leather upper construction
CE certified to CE 89/686/EEC – CAT 2
Traditional lacing system for convenient and secure closure
Soft, breathable textile interior lining throughout the shoe
Water-resistant Drystar breathable membrane for protection from the elements
Dual-density ankle protectors backed with soft padding for comfort and support
Shift pad inner foam inserts for a more durable contact surface with gear shift
Inner heel counter and toe-box reinforcement for support and protection
.
The Alpinestars Parlor is part of their new CD collection. This is an urban-inspired, this to me is something for you riders out there that don't want to have to worry about swapping shoes once you get to the office.



They give me a lot of protection built into this so you can wear it on the motorcycle and then when you get to work you're going to have all-day comfort as well as a classic style that you can use for an office setting.

As far as sizing is concerned I find these fit nice and typical along with other Alpinestars shoes that I've worn. I'm normally a 12 and Alpinestars, I fit perfectly in a 12.

Keep in mind a little bit longer in the toe so while I am a 12 just keep in mind there's a little bit of extra room upfront and as it narrows down tapers as it is more of a dress shoe type style.

As far as sizing is concerned, sizes are going to range from 6 up to a 13 and as far as colorways are concerned you're going to see the black is the only color available so just keep that in mind.

Really nice, really classic style look to it and that's really the name of the game with the Alpinestars Parlor Boots. Alpinestars is known for its role in the dirt world all the way to the street world and in a ton of different pieces in between.

This particular shoe is around that $180 dollar price point so a nice City urban-inspired piece. Again, there is a dry star membrane, this gives you waterproof protection but it's going to be perfect for going into the office as well as wearing all day at the office.

If you want to jump up into something that's more protective you are going to sacrifice some of this style. Something like the Alpinestars Gunnar or the Sierra will give you more protection but it's definitely more of that sport touring style and it's going to be away from what sets the Alpinestars Parlor apart which is this really nice classic office look.

Breaking this down first and foremost full-grain leather throughout the entire shoe. It's has a really nice finish to it and you are going to have that dry star membrane. The drystar membrane goes up to the fifth eyelet so just keep that in mind.

The fifth eyelet is towards the top of the shoe so figure anything higher than that and you're going to be cut off as far as water protection is concerned.

One of the things that I do want to note because we do get some confusion with this and you are wearing this as a commuter shoe if you're not wearing a pair of waterproof pants over top of it water can still seep in through the top.

That's going to be a waterproof membrane as long as you're wearing something to keep water from getting in from the top. As far as jumping around puddles, walking into the office you'll be covered nicely.

It has a really nice sleek sole about a half-inch rise to the heel but it works out really nicely to just complete the overall look and it's a really nice texturized rubber. So as you flip it over to the bottom you're going to see there's a ton of grip on the sole.

What really impressed me the most is that it was super comfortable and grippy so when you're out there in a motorcycle typesetting if you are on some sleek macadam because it is raining it does a really good job of keeping traction on your foot.

Again, with that all-day comfort in mind, there's a lot of flexibility. It isn't going to feel like you're wearing a stiff motorcycle race shoe all day long, there's going to be enough comfort here that you can wear this all day on the motorcycle, at the office and home again and not feel like your feet are worn out at the end of the day.

Moving our way through the top of the shoe you get a reinforced toe box, a mild reinforcement, nothing too crazy. You're not going to feel like you're wearing a steel tip work shoe all day and you're going to notice that there are no shift pads on either foo.

Really nice sleek lines that didn't do anything to detract from the style but there is foam reinforcement inside the toe box. So for all those upshifts, you have padding on the inside to make sure that you're comfortable and again with that reinforcement on the toe, you're going to make sure that you're safe.

That reinforcement carries around to the heel so as we flip the shoe around you have a reinforced heel at the back. As we work our way up the shins you will notice that there are lateral as well as a medial TPU cup on both sides to keep you safe if you do go down, that's going to offer you abrasion resistance in the event of a crash.

The other thing to note is there's no branding on this. Alpinestars doesn't have logos on the shoe, they kept with this style and it really just looks great, the only thing you'll notice is a little dry star logo up at the top but other than that there's no way to tell if these are actually a motorcycle shoe. They are really nice really clean in their design.

In addition to the laced up front one of the things you're going to notice on the inside of the shoe is a quick zipper entry for those of you who want to get in and get out quickly. Additionally, there is that dry star Gator on the inside making sure that water doesn't get in.

One thing I want to point out on the inside is a 3d sweat-wicking mesh, this will do a really good job of adding comfort as well as pulling sweat away from your foot. The other thing to note is that there is a ton of foam reinforcements, both the heel as well as the ankle on this motorcycle shoe working its way down in the toe box.

There's a lot of comforts as well as style baked into this particular shoe, I think Alpinestars has done a phenomenal job of giving you a nice dress shoe that's really going to bake in protection and for those of you that simply don't want to swap shoes out once you get to the office, it's going to be a really nice alternative.
Alpinestars Faster 3 Rideknit Shoes
Now we're going to move towards a sport style with the Alpinestars faster 3 riding shoes available from revzilla.com

. Don't let the technical design fool you. This is still a very casual shoe in terms of protection and comfort.
Yes, there's a toe box, heel counter, and ankle armor, but it's all quite soft. The same goes for the sole. The toe slider is better than nothing, but it certainly isn't a proper replaceable brick.
If you ride like a real boss, they'll grind through the pliable plastic in no time.
The faster 3 looks great under jeans, and it has that European F1 inspired look. It's also extremely lightweight to walk in. The pricing is very aggressive, around the $200 mark, and they make it in men's and women's waterproof and regular versions.
Alpinestars is gearing up to sell a lot of these shoes, and I think they will because casual Sporty's are quite rare.
Usually, sportbike Footwear is smacked with enough hard parts to choke a rhino, but I like that Alpinestars resisted the temptation.
Sure, this microfiber chassis will withstand the heat of an engine, the faux carbon-fiber makes a decent surface for shifting, the velcro strap holds my laces out of the way, and I get a smidgen activity at the back.
But, despite all the motorcycling benefits, this is still more of a comfortable shoe than a protective one, and if you've ever heard the term squid, you know there's a market for that.
A couple of things I don't like. For one, Alpinestars nicked the reflective eyelets from the first generation in favor of this speed lacing system derived from technology developed in MotoGP.
For all I can tell, these are just basic shoelaces, only they aren't shiny anymore. Also, the shoe runs narrow at the ball of the foot, so wider feet should be where.
Features:
Tongue and collar padding provides high levels of comfort and fits around the ankle and instep
Internal toe box and heel counter reinforcement is layered under the upper for a more ergonomic design
3D mesh lining for high levels of breathability with anti-slip micro-suede in the heel
Replaceable anatomical EVA footbed with Lycra lining on top
Absorption and features an integrated support shank for enhanced sole rigidity
Extremely lightweight, specifically compounded, rubber sole provides textured grip, excellent
.
The Alpinestars Faster 3 Shoe is an update to the Faster 2. We haven't seen Alpinestars release a base level faster three, we're expecting to see it coming down the road but what we have now is a ride knit version that is replacing the mesh.



This is going to give you plenty of airflows if you're looking at riding in the summer months and then there is a dry starr version which is the waterproof version.

Both of these are going to sit at the $180 price point so just keep that in mind. A slight price increase over the previous Alpinestars Faster 2 but what we're seeing are little improvements throughout and then the right knit especially is a completely different version of the mesh.

Sizes range from a 6 up to a 14, they fit true to size. there should be no surprises there as long as you're using the size chart and there are four different colors available. the real upgrade that we're seeing in the Faster 3's is these are now CE rated motorcycle shoes.

That means you're going to get that extra level reinforcement of the toe, the heel, the sides of the shoe and the CE rating that comes with it.

Taking a look at the similarities that we're going to see between the dry Starr and the ridenit, the only difference that you're going to notice is that you are going to have the mesh, the ride net which is a very tight weave mesh working its way from the top of toe box down the outside of the shoe.

If we're looking at the dry star shoe that mesh is replaced with just a microfiber material that is very similar to the look and feel of leather but you're not going to have the mesh baked in. This is where you're getting your waterproof protection.

That's really the only difference you're going to see from a construction standpoint the rest of this is the same, it's a microfiber textile shoe, you are getting TPU in the reinforcements at the very front of this motorcycle shoe.

If you do get really aggressive with your sportbike and you start rubbing, you are going to have that there. It's not quite as aggressive as what we see from a sportbike shoe but you just had that a little bit of extra reinforcement.

The sole on this is a flat sole, if you upgrade to something like the SP1 V2's that's where you get into more of an aggressive riding shoe, a little bit extra TPU reinforcement and you get the heel. You lose the flat sole but with this, your aim is really to give you sea level protection but also with all-day comfort.

These are riding shoes you could wear all day long with your favorite pair of riding shoes but you're getting that extra level of protection. Again, the reinforcement at the toe box you're going to see if you are familiar with the Faster 2's.

The microfiber has been redesigned around the toe box giving you a little more coverage as it kind of pulls over but then also maximizing the airflow if you're looking at the ride knit version.

As you workaround to the back the reflectivity has been reduced a little bit, at the back heel cockpit is still reinforced, again bumping up in that sea-level protection. You get ankle cuff protection on both sides and then the main thing is the velcro which holds the laces.

Personally using laces on a motorcycle isn't necessarily the most ideal situation. You don't want anything to come loose and get stuck into the motorcycle parts but they are going to give you the extra velcro coverage. Just to make sure you're holding any of the loose laces in and tuck down into the riding shoe.

For those of you out there that are a fan of the Alpine stars riding shoes in the past the faster threes are just the newest iteration and really the biggest thing that is the advantage for me is you are now getting up into a CE rate shoe.

If you like to ride all summer long and your feet overheat what I really like about the ride net is it really flows in an additional amount of air really easily allowing airflow through but still giving you extra protection and reinforcement compared to the old style mesh.
Alpinestars S-MX 3 Riding Shoes
If I want bulletproof safety from a shorty riding shoe, what can I get? For a sport rider, it has always been the Alpinestars S-MX 3 riding shoes available from revzilla.com

.
Yes, this is the same recommendation I made last year, and yes, this is the third Alpinestars in a row.
Sorry CD-speed ride, sorry CD-burner. I choose the shoe that I like best whether they make a nice variety video or not. So, our S-MX 3 is the archetypical aggressive sports shoe.
I get a good replaceable toe slider, rigid steel shank sole for quick foot controls, shifter grip panel hardshell heel cockpit, rock-solid toe box, no ankle armor though, which is a bummer.
At least the contoured upper is meant to interface with an Alpine Start shin protector, and the chassis itself is full-grain leather, so abrasion resistance is not an issue.
The S-MX 3 is a full-on racing shoe at 7 inches, and that height is essential. See, Alpinestars knows that a rock-hard racer is only going to be walkable if it's low enough.
That's why they gave me a dropped Achilles cutout to facilitate ankle movement.
Features:
CE approved
Clasp closure
Velcro top collar
TPU injected shift pad
Breathable textile lining
Microfibre upper for comfort
Ankle, heel and toe reinforcements
Replaceable TPU injected toe slider
Front and rear accordion flex zones
.
The Alpinestars S-MX 3 vented riding shoes are available in sizes 38 to 50 euro which would translate to five to fourteen US. The vented version are available in the all-black colorway as well as a vented black white.



What we have here is we have great summertime riding shoe, this is a perfect compromise between a short riding shoe and a full-on road riding racing shoe of more height.

It's more comfortable, it's going to wear lighter and it's going to be cooler. All the perforations are going to allow air to flow through the shoe so keeping your feet cool and comfortable.

It's got a good wide design, we found these things fit very true to size okay so you can order these with confidence. Alpinestars does a phenomenal job with their Footwear sizing.

Who are these riding shoes for?

Any sport rider, sport-touring rider that wants to have that look, protection, and feel of a full-on shoe with comfort when you're walking around but isn't ready to commit that full height shoe, this is perfect for you.

It comes with a replaceable toast slider, we've got molded protection in the ankle and the heel cup with a high traction sole. The soles are wider than a race shoe that makes it much more comfortable when you are walking around in it.

One of the cool feature sure is integrated into the ankle protection, it is there all-new strapping system. It is fully adjustable, just slide the strap in and ratchet it. To loosen it up you push the release in the center and it comes right out.

The Alpinestars S-MX 3 is a very high-quality riding shoe. It has some padding in the shin area padding all around the ankle. It has a strong velcro a large zip and they also use an expansion panel right if you're bigger in the ankles.

It takes a second to zip it over the fabric is going to stretch so it doesn't pull too hard on the zipper. You've got a Velcro panel to store the zipper out of the way, lots of padding in the ankle with a removable footbed.

It's another great example of the top-level footwear that Alpinestars produces, this is the all-new Alpinestars S-MX 3 vented short riding shoe.
Firstgear Kathmandu Lowe Riding Shoes
Finally, a very protective ADV and the dual-sport option would be the Firstgear Kathmandu Lowe riding shoes. Most ATV riders don't use shorties because they have a nasty habit of dropping motorcycles onto their feet.
But, there are some ATV riders, myself included, who prefer a short shoe when the adventure goes beyond the two-wheel territory; it's nice to have something I can hike in.
The toe heel and ankle protection make an absolute tank out of my foot, and then there's a grippy heat shield on the inner side, which is more agreeable when I'm standing up and pinching against the engine casing for stability.
Speaking of which, this sole is rigid enough to provide a stable platform for the standing riding position.
It's also durable enough to survive serrated metal footpegs. The shifter panel is durable, too, a proper semi-rigid plastic to withstand sharp shifts.
Despite all that adventure spec, the Katmandu low is still walkable. At eight inches, the ankle movement is blissfully free, and unlike every other shoe on my list, the sole is within spitting distance of a proper hiker.
For one, the waterproof and breathable membrane in here keeps me dry for two seasons at best; this stuff doesn't last.
Also, breathable is a misnomer because the Katmandu Low is stuffy. First gear stitched a mesh comfort liner overtop for better airflow, which only helps a wee bit.
Also, these are the worst buckles I've seen in recent memory. Doing them up means threading a lever through the loop, and that's not an easy thing to do.
The Katmandu Low is still my favorite ADV shorty and one of the only ones to hit our market since my beloved Icon patrols got the shoe.
I do wish that first gear gave us an inner shoe to make a tight seal because, as it is, this shoe gapes at the top a fair bit, but beggars can't be choosers.
I should finally mention that this is genuine leather mixed with not so natural synthetics, and that keeps the price to a low one hundred and seventy-five dollars.
Features:
Comfortably padded interior and tongue
Waterproof-breathable, full-leather upper
Lightweight, low-profile, treaded outer sole
Shift pad with debossed texture for added grip
The dual-buckle closure is fully adjustable and goes on-and-off quickly
.
At a glance you're looking at an adventure shoe sub 200 bucks, so it's adventure styling, it's not going to be as hardcore and crazy technical as you see from some of the shoes that are a lot more of an investment, but it gets a lot of the flavor and it's going to do a lot of the basics really well.



The Firstgear Kathmandu Low comes with full-grain leather upper, velcro closure in and out with the Gator and high pore membrane for waterproof breathability. You have a bit more of a rugged adventure style sole, it is a flexible sole I'm going to give it about a 7 out of 10 on the flex scale and we do have a shank reinforcement.

On the Katmandu compared to the kilee which is the kilee high in the killer load new in the first gear line, you do see this cam lock style buckle which has a rubberized pull and the rubberized poles going to give you the ability to have some flexibility. Again, a nice adventure style with some adventure functionality without going overboard.

I will say from a fit standpoint that 40% of the American population has a wider than D foot. Most shoes are B plus C in there width, these shoes going to fit between D and E width right out of the box so for those of you guys that have a lot wider American foot this is a good option for you.

The Kathmandu Low is waterproof, it's going to cover your full height, it's a nice long-distance adventure touring style shoe with some light dual-sport functionality. You do have some reinforcements above the accordion panel into the shin, different interface panel as well as a heat shield on the inside of the shoe.

Rubberized shift interface light reinforcements in the toe, light reinforcements in the heel on the malleolus which is that ankle bone. There's no hard part but you have some padding on the lateral side and it's a little bit lighter weight on the medial side.

I will say the interior guts on the Katmandu are a wicking material so keep in mind there's also removable arch support as well as a removable heel pad.

TCX X-Street





I love what they've done with the TCX X-Street riding shoe, we've seen this trend from some other manufacturers. This is a vintage styled riding shoe with motorcycle protection, it's great for the guys that really want a little bit of extra protection on their short city commute, or scooter ride into work but also want it to be stylish match her outfit and be able to wear it all day long.

If we look at it it's a full-grain upper, you're not getting lorica here this is full-grain leather. You also have a waterproof liner that's built into the leather, it's a membrane so it's waterproof and breathable.

It's a riding shoe style sole but the beauty of this shoe besides the fact that it's that vintage advantage. It will give you that extra protection, you're getting ankle support both medially or laterally through a malleolus hard part that's built-in.

You also have a full heel cockpit that's built-in reinforcement around the back of your heel and you do have a toe box that's reinforced as well. At first glance under a pair of jeans, there's no way that somebody's going to realize you're wearing a motorcycle riding shoe but if you do hit the pavement you're going to have a little bit better protection than if you're just rocking a pair of Nikes.

You're looking sub $150 price point, we think this shoe will do really well. It's a nice technical piece, TCX is Italian, it makes technical shoes and protection is their claim to fame and with this guy, it's just adding another dimension in the lineup.

They come with laces, they are replaceable and it's high and the inside. They come with a bubble style lining, a mesh that's going to wick sweat away so if you do get stuck out either in the rain and your foot starts to get clammy you have the ability to have it breathe but also that sweats going to get wikked away by the internal lining.

From here you're going to step up into like a really technical riding shoe, touring shoe or sports shoe but this is kind of that basic casual everyday shoe.

TCX Street-Ace



TCX as a brand has been doing shoes for a very long time they only focus on making shoes they put all of their effort or their energy into a damn good product. TCX was actually first started in 2007 but prior to that in 99 they will rock staff and your older guys out there you'll probably recognize the oxtail brand and then prior to that they actually started making shoes.

If you look at the shoe you will see they have a lot of experience when it comes to Footwear. What we've got with the TCX Street-Ace is a really nice shoe for your fine weather riding. The Street-Ace air shoe fits into the 24/7 range that TCX has done, this is something that's a bit more urban a bit more casual and something that you can wear on your bike commuting.

The Street-Ace is a ventilated shoe so you wear this more in a summer environment or when you want some breathability but it's a nice light airflow shoe. Given that it does play so much air this is not going to be a waterproof shoe. There isn't a waterproof version of this in the rain check that out

If we break down the components of the shoe we've got a full leather construction, it is a perforated leather you can see all the ventilation holes through that the outside of it. It is a distressed or more sort of vintage that looks like it looks like you've owned this shoe for a hundred years, but it is designed to be that way that's how they come out of the box.

On the inside of the shoe, we've got the air tech breathable lining, that will allow all that airflow to hit your foot, it's not just going to stop at the internal lining which is kind of cool.

Going to the protection of the shoe we've got your three main points of your foot that you want to protect your toe, the heel, and the ankle. Here we've got your reinforced toe box area, it's quite stiff and hard and you've got your ankle bone support or pad in the side of the shoe.

The support is on both sides of the shoe inside and outside, that's obviously very important as well when you're hugging the bike with your feet you've got a nice soft pad so you're not going to hit your ankle bone against it.

Then you've got your heel counter protection as well, this is a nice stiff piece and finally, they've put a high resistant wear sole on the bottom of this shoe.

The main thing that differs a riding shoe from a normal casual shoe is the stiffness in the sole and this shoe is really quite hard to bend which does mean when you're walking you're going to find you'll lift out of the shoe a little bit but on the bike that's going to plant you in there and be the most protection and the most comfortable as well.

One question you might ask when it comes to the TCX Street ace air shoe is there's no shift pad which means this will wear slightly as you continue to wear it and as you shift gears on your bike. What they include in the box for you is a removable shift guard.

This shift guard is basically an elasticized leather pad. it slips over the front of the shoe so when you are shifting gear on the bike all day and you're going to change bucket loads of gears you're going to get that protection there so you don't wear a big hole in the front of the shoe.

You can simply just take it off so if you're going out for dinner, you're going out for lunch and you don't want to look like a bike shoe that just pulls off and fit it into your pocket.

Finally to close the shoe up we've just got a standard lace system with all your eyelets down the front of the shoe. There's a lot of shoes out there on the market that is very similar to this style of shoe, they're a casual looking riding shoe but this one does offer a lot more support and protection than most.

The TCX Street ace air shoe is available in one color which they call anthracite, they come in sizes 36 to 48 and please check out the sizing guide to make sure you convert your Euro sizing to your correct size.

I normally wear a size 9, the 9 in the TCX fits me perfectly so it should be the same size that you normally buy.

We've got a high vented summer riding shoe, something that you can walk around in all day you can wear on your bike off your bike super comfortable. This riding shoe is a really good addition to your riding wardrobe.

We've got a full-grain leather construction that is perforated, we've got your air tech lining allowing more airflow with your toe heel and ankle protection in a nice casual looking shoe.

TCX have done a really great job of this shoe and I think it's when you really should check out.
Those are my favorite riding shoes, thanks for reading.