When you have been on your motorcycle for hours the last thing you want when you get off is to walk around in uncomfortable boots, it doesn't have to be that way.
The best boot I found for walking is the Alpinestar Newland GTX. They have Gore-Tex, so you know there waterproof, and they're versatile. More than anything else on my list, the Newland GTX is warm when it's cold outside and cool when it's hot.
We tested four others to compare all the features here….
We have chosen the most comfortable motorcycle boots and put them all in one place, so you don't have to. Watch our in-depth video reviews so you can choose the right motorcycle boot for you.

These are my favorite Street and commuting motorcycle boots. I'm going to start with my picks that tend towards form, and then slowly work into more functional Footwear. The first boot we will look at is the Icon Superduty 5.
Best Motorcycle Boots
I think this is better than the Super Duty in every way except for one, and I'll get to that.
The excellent TCX X-blend available

from revzilla.com is CE-rated, so it has ankle heel and toe armoring.
It's full leather construction, just like the icon Super Duty, although this one does come up a little bit higher around the calf, so you get the extra slide protection that does come with that.
There's a fully waterproof lining inside the boot that's the big way that the TCX is going to sink the icon, and yet somehow this manages to achieve the same weight as its Super Duty.
It's basically eight hundred and forty grams, because of that it feels very nimble on the foot.
Out of the box I would say that this shoe is more comfortable to wear, it's easier to walk in and it doesn't look as clunky as the Icon Super Duty.

It's more of a classic vintage style and kudos to TCX because this shifter panel is subtle enough that it doesn't stand out.
I'm not in love with the laces and the only thing that they really are in danger is my pride. If the laces do catch on the motorcycle I'm probably not going to notice until I get to the next stoplight, then try to put my foot down and then topple over and one of the lamest and most public crashes known to exist.
The one thing that attracts me to this shoe is the comfort of the boot. The leather is incredibly supple right out of the box, and the ankle is squishy. The heel and toe cup seem to move with my foot, and that scares me.
I prefer a stiffer boot when it's new. Please give me a firmer soul, give me thicker leather, give me stiffer armoring because I know that all of that is going to break in over time, and when it does, I'm going to have a shoe that's comfortable and safe.
I don't mind putting in the saddle time to get a shoe feeling like this eventually, but when it feels like this out of the box it feels this good, I'm skeptical that TCX kind of sacrificing too much in terms of safety.
I like the X blend, it's meant to blend style and protection, and it succeeds. I mean, no it's not the exact blend that I would want.
I like a little bit more oomph from a motorcycle boot, but if you're less concerned with protection than I am, this is an excellent choice.
I've picked two commuter boots that function well and look good, but what if I don't care that much about appearances?
Maybe I ride on the street just for fun. Perhaps I commute 200 kilometers a day, which makes me a tourER. If that's the case, I want Alpinestars Newland GTX.

GTX stands for gore-tex, so I know that this is going to be the most waterproof boot that we've seen. Gore-tex is like solid gold for motorcyclists.
We're willing to pay a lot for guaranteed dryness. You usually see this material come into play sort of around the four or five-hundred-dollar mark.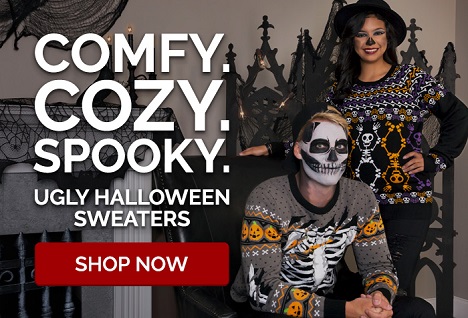 The Alpinestars New Land GTX available from revzilla.com

though, is only two hundred and ninety dollars right now, so how is it so cheap?
You save some of that money by getting a half-length boot, and we also save on the closure system. The new land issues the fancy aqua guard zippers, and the buckles for this good old velcro.

It does make me feel a little bit like a kindergartner to do up my boot with velcro but, I don't have a legitimate complaint because it does work.
The most significant cost-saving move was probably cutting off the gore-tex liner a good three inches below the top of the boot.
I want a waterproof pant that's going to come down below this point; otherwise, I'm going to have water leaking in through the top.

I have loved wearing these boots, mainly because they're versatile. More than anything else on my list, the new land is worn when it's cold outside and cool when it's hot.
It also has the accordion stretch fabric on the front and back, though she gives me unrestricted ankle movements, this is pretty much equal in walking comfort to the X-Blend. Plus, it comes in about 100 grams lighter.
I'll run through the usual goodies to close us off.
Ankle protection baked into both sides, heel counter, toe box, reflective strip on the rear, two mesh vents, which are the first of the day, and CE certification.
It has a full-grain leather all-around and a steel shank. It's a hybrid somewhere between walking and riding. On that note, it's the same sole that we see on the Alpine stars Rome 2 waterproof boot.

When I want to know what a boot is for, I look at the bottom of it. This boot has a tech touring sole just like the Newland, and so that means that the Alpinestars Rome 2 available from revzilla.com

is intended for heavy street use and serious commuting, touring that kind of thing.
Three big differences from the Newland boot. It comes up higher, so I'm getting the extra slide protection and the shin armory that comes with that territory.
This is probably the most protective boot on my list, and that's why I see it on sports tours all the time. The second big difference is the waterproof membrane.
This is good stuff, so it's not gore-tex. There's no lifetime guarantee of dryness on the Roam 2.
Of course, this guy does receive a ton of positive reviews, explicitly referencing its waterproofing, so it's probably one of the better non-gore-tex options out there.
It also comes in about $60 cheaper than the Newland again, perhaps because it's not gore-tex.
The third big difference is the chassis. It's synthetic leather here rather than the real cow, so I lack a little bit of that breathability.
To be honest, I don't care because of the waterproof membrane wasn't that breathable, to begin with.
Other than that, the Rome 2 runs the same stats as the Newlens, CE approvable, toe-heel, and ankle armor and reflective insert.
Just like the Newlands, I usually wear an eleven and a half, but I find that the ten and a half are the better fit for me.

If you're looking for a new pair of comfortable adventure boots in the sub $300 range, the core assaults from Alpinestars Corozal, available from revzilla.com

, are going to carry over a ton of features from their off-road series as well as their street series.
Combine it to make one excellent off-road on-road package ready to go out of the box.
The core of the boot is a very tall boot with tons of protection. They've also got the Belize, which stops about midway up the boot, so if you want a boot that's a little bit shorter, you can get those in the Belize style boots.
They're very, very similar to these, but if you want the full-on protection of an off-road boot with the comfort of a street boot, the Corozal is the only way to go.
These things are 15 inches from the floor up to the top of these boots. They are serious, and they're serious about protection, but they're also serious about comfort.
The leather TPU is all mixed to make an excellent package. The leather is going to be in all the areas where we want to flex, bend, move, and stay comfortable.
The TPU, which is just a fancy name for plastic, is going to be in all the areas where we want extra protection. We're not as worried about movement, and we want some serious impact resistance.
Bottom to top we'll start here we've got leather around the bottom of the boot, that's going to make sure that your foot can move around, it's going to break in just like your favorite pair of tennis shoes.
This boot is not going to flex like your favorite pair of tennis shoes. We'll go over the soul and that Flexi blade later, but it is going to flex a bit.
It's probably going to bend more than your typical off-road boot, but not quite as much as a full street boot. This one's going to be a compromise between the two.
As we work our way up the boot, you're going to notice that this has two buckles on it, those buckles do ratchet, they do adjust, and they are quick release so you can get the things on and off real fast.
You've just got a couple of clips you can adjust those the very first time. Once you do that, you're going to be good to go.
As we come up the shin, you're going to see a massive TPU shin plate. This is like what you're going to find in Alpinestars off-road boots.
It comes with impact resistance, and it adds a little bit of style. Plus, if you come in contact with anything off-road, that's going to be there to keep old Mr. shin friendly and happy.
At the very top, you've got a large velcro panel, again that's quick, easy in and out, so it allows you a bit of adjustment around the calf depending on what type of socks you're wearing.
If they come up, it's going to let you get into a comfortable position.
If we look back around on the front of the boot, you're going to see that the leather changes a couple of times as it goes up the boot.
The reason for that is on the front of the boot, you want it to flex a little bit to be comfortable for the rider, but you also want that heavy-duty protection and abrasion resistance.
As we work our way up the front of the boot, you're going to have this TPU covering up a lot of the leather, so to make sure that these things are extra comfortable.
You can articulate that ankle the way you need to front to back. They've changed over to almost like a micro-suede type material and then a much softer, more supple leather.
You will see that it goes black as well as brown all the way around and what that does is allow for more bending and flexing without additional bunching.
It's nice that they're adding in those comfort features to make sure that these things are good to go for the long haul.
You will see the same thing on the back, the black leather with almost an accordion look to it as it bends that's going to fold in on itself.
It's much more supple, so it's going to bend, and that's going to continue up the back, the chances of that being one of your key impact areas are pretty slim.
If you look at the inner side of the boot, you're going to notice a few transitions.
What you've got is a heat press texture, and the reason that's there is whenever you get in inclement weather, this leather can be quite slippery against the frame of the bike.
It can let your foot move around a little bit, so this texture will help you grip the bike and keep your foot from sliding around on that footpeg.
If it gets damp whenever you're out riding, chances are if you're an adventure writer, you're probably going to be riding into some nasty mucky stuff, so it's nice to have that on there.
In the toe boxes on the front of the boot, you're going to notice asymmetrical TPU on both of them. Only one of these is going to be utilized.
That's going to be the one on the left of the boot. That is there to reduce any of the wear coming from that gear shifter.
Mile after mile after mile, especially in technical stuff, you're probably going to be switching gears a whole lot, so this is going to help reduce any of that premature wear, which could cause that boot to start to get uncomfortable.
To keep things symmetrical and keep the aesthetics going nice and smooth, they just added one on the right-hand side as well. It doesn't look too out of place and still definitely fits in with the whole adventure setup.
The last thing I want to look at is on the outside of the boot. We've got rigid toe boxes right up in the front.
If you tried, it would be hard to push down on that leather, but if you wrap around to the side, it requires a lot less pressure to cave that leather right in.
The reason it's like that is that there's a hard plastic casing underneath the leather on the inside of the boot, that's for some serious impact resistance.
If you're in an adventure scenario, you happen to step off the bike and kick a rock. You want something there protecting you.
Similar to like steel-toed boots, somebody would wear them in an industrial environment. These are going to flex a little bit more but still deflect a lot of that impact to the rest of the boot.
You're going to see the same thing right around back on the heel, that heel cup you want to make sure it has tons of impact resistance as well so it gives you the support you need, and it HAS that TPU liner there on the back as well.
And last but not least, on the outside, we've got a flexible blade. I don't know where they came up with the name for it, but its job is to make sure that we have movement front to back, but we do not have any movement side to side. It's there to reduce any ankle injury.
You want the mobility to be able to walk off of the bike and get around. If you're on a technical section or you have to walk the bike around a trail or an obstacle, you want to be able to do that, and you want to be able to move that ankle back and forth.
But, if you get into an accident, you don't want to roll that ankle, so what this does is allow movement front to back. You will see that plastic moving within the casing on the top.
What that's going to allow is that full range motion front to back, but it's going to limit it side to side.
Once you start to roll to the side, it's going to catch on those casters on the inside and make sure that stops that moving motion, which could cause an ankle injury.
At the bottom, you can see the soles on these are a little bit more aggressive than your typical street boot but not so aggressive that they look like a real off-road motocross-style boot.
We've got some large lugs on the sole, AND that's going to help you walk around in those nasty mucky conditions.
We've also got siping on every single one of those lugs, that's going to help you get that traction in that nasty stuff. We've also got a section where the heel goes all the way up almost to the pad on the ball of your foot.
Underneath, we've got a shank that runs from the front all the way to the back. That provides a tremendous amount of support underneath.
It limits the range that you can bend these boots, the soles on these boots do not turn a whole lot, but it's like that for a reason.
These are a boot made to be on a motorcycle that the rider is going to be standing up and positioning themselves for technical riding a lot, so just like your off-road boots, they're not going to bend a whole lot.
The same thing here on your adventure boots, they plan on you spending a lot of time standing on the pegs
They've got that shank in there to minimize any of that pressure transferring through to your arch and that nice flat area so you can move around on the peg and get into the position you need to maintain your balance and get through those obstacles as quickly as possible.
The last thing we want to look at is the opening, and on the inside, we've got a padded liner around the inside.
Underneath that padded liner, you have that dry star waterproof barrier that stuff is waterproof, but it's also breathable.
It will allow the sweat to evacuate out because the molecules in that moisture evaporating are smaller than a water droplet. Still, those water droplets aren't going to get through that barrier that's three layers thick.
It's going to be waterproof, but it's also going to keep your feet from sweating as much as it would with just a standard waterproof liner.
We've also got that excellent cushioning all the way around, and down the backside to provide comfort. A nice wide opening, so it's going to be easy to get on and off.
Overall, a great adventure-style boot but definitely on the taller end of the spectrum. If you wanted a shorter variation of a very similar boot, you could go with the Belize boot.
If not, stick with these corals. These things are going to give you the protection you need for serious adventure riders.
You can get these in brown or black. As far as the sizing goes, a pair of size 9 fit on my feet, but they were quite snug.
If I bought the size 10, they're going to be wide enough, and I should be able to wear the thicker Motocross off-road style socks.
I'm going to go ahead and say these fit true to size, so whatever size you usually wear, go ahead and order them up and they should fit just perfect.
That's it for my list of comfortable motorcycle boots for walking, and thank you guys very much for reading.
Find out what type of motorcycle boot is best for you and the kind of riding you do. Check out our detailed video guide that walks you through every type of boot so you can decide what type of motorcycle boot is best for you.
Where To Buy