There is a slew of different motorcycle brands out there, and I think I have had them all, and to be honest, I don't think I have found a helmet brand that I would avoid.
You can buy all sorts of helmets from different manufacturers, and I think over the years, I have tried them all. If I were to give you any advice, it would be to avoid buying any branded motorcycle helmet from any auction sites like E-Bay.
Anyone knows that a Shoei helmet that costs $700 from a reputable motorcycle helmet retailer can not be found for $100 on these auction sites.
A helmet for that price is probably fake and to be avoided at all costs. After all, why would you buy a motorcycle for $10,000 and then spend $50 on a helmet that could, at some point, save your life?

Rather than put together a list of motorcycle helmet brands to avoid I have put together a shortlist of helmets I consider to be safe and at different prices, first up is the Shoei Qwest
Helmets Mentioned In This Video
Shoei Qwest
Right off the bat, we have a simple full phase motorcycle helmet. There's the maximum coverage for your face, there's no flip-up chin bar that's going to weaken the structural integrity, and there's no angular Sun peak that could catch on the ground and impart some kind of torque to my neck.
Safety
If we're talking about plain old impact protection, then the Shoei Qwest is going to be exceptionally safe too. I mean, unlike polycarbonate helmets, they're going to crack on impact. This is a composite fiberglass helmet, and so it's going to crackle.
There's going to be tiny fractures spreading across a large surface area of the helmet, dispersing the impact, which absorbs a lot of the force in the helmet before the EPS film underneath even comes into play.
So fiberglass is good, but even better is that Shoei wove some organic fibers into the mix. These natural fibers are extremely elastic and that's going to bring the crackling effect to a whole new level.
They want to bend and stretch and hold on to one another, spreading the crackle across more and more surface area the helmet rather than letting anything puncture through.

It's a very safe helmet, and that's probably why the Shoei Qwest scored a perfect 5 out of 5 on the UK's sharp safety ratings.
Sun Visor
There are other things that make this helmet safe too, The visor is anti-scratch, Anti Fog, and 99.9% protected from UV rays so my eyesight is in good hands.
The visor does lockdown as well and I really like that because face shields do have a tendency to pop open if you slide off your bike.
Weight
My main worry with the Shoei Quest is its size and weight. I mean, it's one point six five kilograms for the size large, that's not obese, but every gram in a crash comes as more force that can be transmitted onto my neck.
Another thing with this helmet is it's not the slimmest helmet out there, the surface of the Shoei sits pretty far away from the surface of my head.
That means that the rotational torque of this helmet couldn't part on my neck if it were to catch on something in a crash is relatively high. Even still, this is a top-notch motorcycle helmet when it comes to safety.
Fitment
It is a round head shape, which you should be mindful of fitment as it is one of the most important things when choosing a safe motorcycle helmet.#
There's not any point in cramm
ing an oval noggin into this round Shoei; that would neg
ate most of its safety benefits.
I should also mention this is one of my top five quietest motorcycle helmets if you care about that kind of thing.
We all know the old adage right? "A $50 helmet for a $50 head". Well, it's kind of ironic, because only $50 heads would believe something like.
Price does not equal to safety when it comes to motorcycle helmets, I know some thousand dollar helmets that are almost useless in a crash, and I know some cheap helmets that will protect like a pro. A case in point is the HJC IS-17.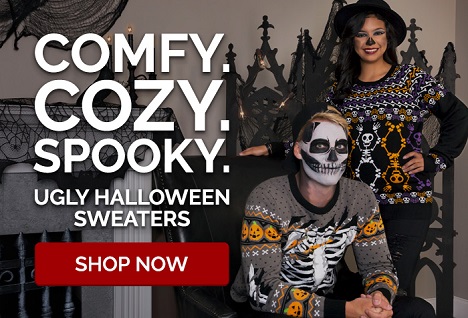 HJC IS-17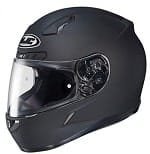 By all accounts this is a budget helmet, I mean at around $200 it's a comfortable fairly well-ventilated, fairly quiet lid and it has a drop-down Sun Visor and a quick-release pin lock ready face shield.

It's a cheap helmet, and yet the HJC IS-17, available from revzilla.c

om, scores a perfect 5 out of 5 on the sharp safety ratings. Plus, the IS-17 is 50 grams lighter than that Shoei Qwest we just discussed, so it's a bit safer for your neck.
Safety
I mean no disrespect to Shoei because the HJC IS-17 also trumps a bunch of AGVs rise and Schubert's when it comes to safety. The face shield on the HJC does lockdown, and you know that I like that. The other thing is that there is going to be some safety benefit to this drop-down Sun Visor.

I mean, being able to see is somewhat important when piloting a motorcycle. I do wish the HJC had given us a darker tint on the sun visor because this is like a light smoke at best.
The other thing is that those of you who read my other articles will know I hate the protraction mechanism. I mean to cut a long story short, this doesn't work as soon as the spring gets dusty or worn out.
Fitment
The IS-17 is an intermediate head shape, and you're going to have to have an intermediate noggin if you're going to get the most out of those safety features.
I should probably mention this helmet is only DOT rated, but that doesn't put out any doubts in my mind. The snell and EEC stickers are undoubtedly meaningful, but they're not the whole story.
The first two helmets we've seen have been pretty good general-purpose full faces helmets, but what if I want something sportier? Then I'll take AGV's Corsa as my first choice for a safe sport helmet.
AGV Corsa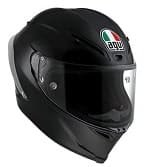 Yes, it achieves a 5 out of 5 safety rating from sharp, and yes it's Pista GP older brother does too. I chose the Corsa (available from revzilla.com

) because it's about $700 cheaper than the GP, and the GP uses a carbon fiber helmet to shave OFF a few grams.
That's going to be the main difference because this one is a composite fiber, but to be honest, there isn't any safety difference between the two, and at 1570 grams, the Corsa is plenty light, to begin with.
Ventilation
Another thing I like is that this one has closable ventilation ducts, and the GP doesn't. That's very nice because I don't spend every waking minute on the track. In my opinion, getting a precise fit is just as important as choosing a safe motorcycle helmet.
Sizes Available
The Corsa makes that easy because the Corsa comes in seven different sizes for different helmet constructions, which optimizes the size relationship between my specific head, the padding of the helmet, and the shell of the helmet.
AGV even gives us two different mediums, medium-small, and medium-large to better cater to those most common head sizes. And if that weren't enough, I also get some padding customization options in the box.
Visor
By the way, have a look at the locking mechanism on the visor. I mean, it's like a metal deadbolt screwed directly into the face shield, I don't think I've ever seen one so sturdy.
The Corsa is a killer track day helmet. I mean, one look at the massive rear spoiler is going to tell you that it's meant to be ridden like this.
We also know that the Corsa steals its helmet shape, its aerodynamics, and its ventilation from the more races older brother.
The Pista GP, in turn, was designed in conjunction with the doctor, so what I'm saying is this Corsa has some of Valentino Rossi's DNA.
Safety
My only complaint with the Corsa is that it's not Snell certified. I mean, that's no comment on its safety level; Snell and the European certifications have slightly different ideas on what makes a helmet safe.
So AGV probably built the Corsa to ace the European standards and probably didn't even bother sending it to Snell.
I have no problem with that at all, but some track-day officials might still balk at the DOT sticker.
Scorpion EXO-R410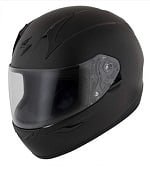 I chose this last helmet to prove a point, it's the circa two hundred dollar Scorpion EXO-R410, and it has two massive safety features that are often overlooked. The obvious one first is the high vis colorway.
I'm always amazed how people will spend so many hours and dollars trying to find out the safest possible motorcycle helmet, and then they'll get it in black.
I mean, yeah, black is cool, but if safety is your primary concern, then the neon colorway probably does more than all the fancy fibers and safety ratings of your black helmet.
Let me put it this way. In most motorcycle crashes, the difference between a 3-star safety helmet and a top-of-the-line five-star safety helmet is not going to affect how you walk away.
It's only a certain percentage of accidents where the head trauma is within a particular range that you see the benefit of that five-star helmet.
On the other hand, the neon helmet decreases your chances of getting into all accidents in the first place, that's why I choose to ride in my white variant. Neon is just a tad too lame for my vanity, but white helmets, I can handle.
The main thing is that it's reflective, it's bright, and it doesn't blend into the road. The other safety feature that this helmet displays, which is often overlooked, is emergency quick-release cheek padding.
Safety
Now, heaven forbid you do get into an accident where you have a neck injury, but you don't want the paramedics having to yank and pull on the helmet to get it off.
Instead, they can grab the red tabs and quickly removes the cheek pads on either side. Then they'll be able to take the helmet off without imparting too much force onto our neck. So those are the points I wanted to make with the EXO-R410.
Sharp gave it a 4 out of 5-star safety rating, but between the neon colorway and the emergency quick-release cheek pads, I felt the safest in this helmet out of all the ones on my list.
It does have a Snell and DOT safety rating, it weighs 1670 grams, has a locking face shield, and it's the intermediate head shape.