We're seeing a growing number of helmets that meet the new ECE 2206 safety standard, and this one from LS2 is among them. Their Vector 2 Sports touring lid has a fiberglass shell and a good collection of features, and it costs between £180 and £200, depending on the color scheme.
LS2 Vector Review
Shell Construction
The shell is made from LS22's HPFC, a high-performance fiber composite. And looking in more detail at the description of HPFC and also from weighing this helmet, we can safely simplify that and say this shell is made from fiberglass.
Weight
This Vector 2, in a medium size, weighs 1635 grams. That's about right for a helmet with a fiberglass shell, as to get much lighter, the shell needs to have layers of different fibers to bring the weight down.

Ventilation
One of the benefits of a fiber shell like this is generally the ability to have more vents than you'll find on motorcycle helmets with plastic show shelves, and this helmet lives up to that.
There are two vents on the chin bar. The bottom one uncovers a series of holes at the base of the chin bar to let airflow directly through, and then the top vent is designed to allow air to flow up through the top of the chin bar to the inner surface of the visor.
But poking around with the torch suggests it's not easy for that air to get through to the chin bar and onto the visor.
On the road, I didn't find either vent to make a noticeable difference to the air coming through the inside lid.
The top two vents operate on the two switches located on the top of the helmet, allowing air down to the interior, where channels in the EPS impact liner allow air to flow to the two exhaust vents at the rear of the helmet.
Like the chin bar, I couldn't tell if these were open, so they're more about long-term cooling rather than giving you an immediate chili blast of air.

Visor
The visor is one of the features that LS2 makes the most noise about with this helmet. It mounts with a quick-release system. It takes a bit of getting used to, but it's okay once you've practiced it a few times.
The base plates can also move forward and back slightly, and there's a small switch to lock them forward, shown on LS2's promo video for this helmet.

There's nothing in the owner's manual to say that those switches are there, why they're there, or how to use them.
If you buy one of these full face helmets, don't go anywhere near that switch. Just leave it in exactly the mode it comes in, and everything will be absolutely fine. Using that switch can only mess it up, in my experience.
The visor has four steps between fully up and fully down. In step four, you can leave it open for a bit of airflow, and then on the fifth step, it locks closed.
To release it, you need to press the button under the visor to release the lock, which will lift the visor.
Pinlock Anti Fogging
The visor is protected by a Pinlock insert included in the Box. It's a Max Vision insert, so that it won't interfere with your vision. In addition, it's a pin lock 120, the most protective grade available.
It is more complicated in the way it mounts than other visors, but in use, I found it quite good to ride with. The peripheral vision is very good, and an advisor locking button is found on many helmets now, so it's quite easy to adapt to.
There's also a sun visor that opens and closes on a switch on the left rim. The coverage from the sun visor is pretty reasonable, but it's not coated to protect against fog, so you'll need to open the main visor to let some air in and clear that sun visor if it does mist up.
Interior 
The interior is one of the stronger points of this helmet. It's soft, it's supportive, it fits securely into the lid, and it's also got a neat trick of extending around its base. As a result, this one enveloped my head more than most other helmets do.
Noise Levels
I don't normally cover noise in these reviews, but the closer fit around the lid's base gave this a good seal around my neck and made this helmet quieter than most.
Intercom

Behind the cheek pads, there are recesses for intercom speakers. They're big enough for 40-millimeter Cardo speakers so that most intercom speakers will fit in those recesses.
As for fitting the intercom, there are a couple of issues to get around. Firstly there's a plastic trim around the base of the lid. But, unfortunately, it's quite broad, making it difficult or even impossible to fit a clamp.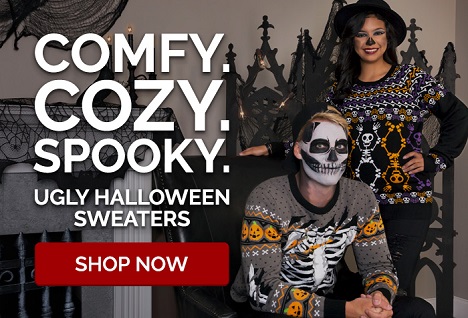 And then, there is some sculpting on the shell. This means it's a smaller surface to stick an intercom to with a self-adhesive Mount, which is really what you'd need to do.
Something like an Interphone Yukon 3 would be a good intercom as that's quite a small unit, or you could go official and get LS2's Lincoln ride, pal. That's designed to work with this, but customer reviews on that unit are mixed as many people find the buttons that operate up very fiddly.

Fastening Strap
The fastening strap is a micrometric buckle with a slider made from metal and has a good-quality feel. 
The LS2 has a smart tab fastening buckle. If you pull it, it just opens the Buckle, and if you let it go again, it re-secures on the Buckle with a magnet to stop that bit from flapping around. That makes it easier to use the fastening Buckle while still wearing your gloves.
Sizing
LS2 has gone to town on shells, with six different shells. In addition, vector 2 comes in sizes from double extra small to triple extra large. That covers head circumferences up to 66 centimeters.  

The smallest covers helmet sizes double XS and XS, and the biggest covers double XL and triple XL.
The other four sizes, small, medium large, and XL, all get their own shell, which is very unusual and positive.
LS2 says this helmet is designed to work with riders with a long oval head shape. That's people whose head is longer from front to back than from side to side.
My head is what's known as a round shape. It's as broad as it is long, and I found this helmet was very comfortable for a whole day of riding, despite my head being the opposite of the shape that LS2 says this has been designed for. So I don't assume it's only for people with long oval heads.
Safety Approvals
For Road use, this helmet's approved for the new ECE 2206 standard, which is more demanding than the standard it's replacing.
That's not necessarily a guarantee that it's a better helmet than one that meets the outgoing 2205 standard, but it does give added confidence that this will be one of the more protective helmets on the market.
If it's racetrack use you're after, then you'll be very pleased to see this has the ACU gold sticker on the back of the helmet.
In the time I've spent wearing this lid, it is a decent helmet with good spec for a very good value price.
The venting isn't particularly dramatic, and that visor mounting mechanism is over-complicated. However, I like everything else about it. That's especially the case as it provides such good value for money.
This helmet costs circa £180 as we write this review in plain colors, and it's a penny under £200 with graphics. At the same time, we're talking about the graphic color scheme LS2 called white, blue, and pink.
Now believe what you see, not what you read. I can assure you the graphic helmet is white, blue, and red.
In Conclusion
Designed and manufactured by LS2, the new LS2 Vector II is the latest model of the highly acclaimed LS2 helmet line. 
It features the most technologically advanced fiberglass composite construction and is the first motorcycle helmet in the world to use a micrometric steel buckle closure. 
It also has the industry's highest level of safety features, including an emergency release system, a drop-down sun visor, and a multi-density EPS shell. 
With a Pinlock Max Vision visor and quick-release visor system, this helmet is the perfect match for the rider who wants to stay cool and comfortable on the road. 
The breath deflector, laser cut removable, washable, and a hypoallergenic liner makes this a desirable helmet.