We have put together a number of how-to articles to keep you on the road cheaply and safely. Click any of the links below to go to any of our articles.
If nature gave you short legs you may struggle with the seat height on your motorcycle, luckily there are a number of mods that can help you get the seat a little closer to the ground. There are three simple things you can do right now to adjust the height of your motorcycle seat. Unless … Read moreHow To Adjust Seat Height On A Motorcycle For Short Riders
If you have ever had issues with fogging on your motorcycle helmet you will know how dangerous it can be. The situation can be worse during cold and rainy days or even when it's very humid. If you were glasses you will know what I mean, you walk into a nice warm room after being outside and your glasses steam up.
Today I thought I'd share my tips on how I reduce wind noise on my helmet. There are three ways you can reduce wind noise from your helmet. Step One Buy Earplugs Step Two Wear A Scarf Or Balaclava Step Three Purchase A Wind Reducing Motorcycle Helmet 1 – Motorcycle Helmet Ear Plugs It's important.
Just like I would never buy a second-hand helmet I would never buy a life-saving motorcycle helmet from a site like eBay, you just don't know what you are getting. We hear so much about fake clothes and shoes, well now there are fake motorcycle helmets and buying one of these you are literally putting your life at risk.
he simple answer to the question can you use a motorcycle helmet after a crash is NO, and here's why. The smallest accident, drop or bump can cause invisible damage to your helmet. It's not necessarily what you can see on the outside that might be the danger it's the foam protection on the inside that may be damaged.
If you're just bleeding your brakes it's a very simple process. If you're doing an entire fluid change the process is probably still not that difficult, you're just going to be cycling more fluid through the brake system. You're just doing the same thing a bit more often.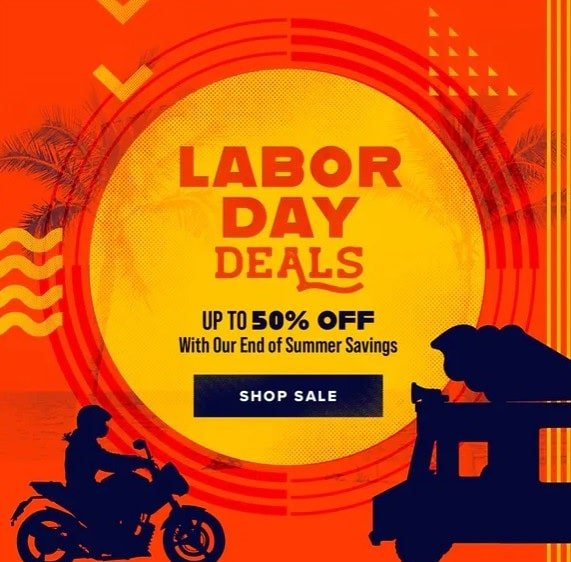 Can I put car oil in my 4 stroke motorcycle is one of our most frequently asked questions and the simple answer is yes, as it does not say energy conserving on the label. Because cars need the extra mileage there are additives in there meant to reduce friction. That's fine for the car engine but very difficult on motorcycles with a wet clutch, which is the clutch that's running in the engine's normal supply of oil.
Setting the clutch cable slack is not only easy to do, it's necessary if you want your clutch to work properly and last a long time. For your clutch to work correctly there has to be the proper amount of slack in the cable, if there's too little slack the clutch plates won't be fully pressed together when the lever is out and you're clutch might slip.
Adjusting your chain on a side stand can be done safely with two people, one person holding the bike with the rear wheel off the ground while the other adjusts the chain. So to answer the question" Is it safe to adjust a motorcycle chain on the side stand? The answer is yes, but not recommended.
Do I Need To Winterize My Motorcycle? The answer is yes and here are our easy to follow detailed instructions on how. Get your bike ready for winter now.
Today we are going to be talking about how to use Seafoam but before we get into things too deep we should talk about exactly what it is. Seafoam is a fuel stabilizer product that a lot of you have probably already heard of if you haven't already used it it's pretty much at the checkout of every auto part store and there are two main forms that it comes in.
So your bike has a dead battery what do you do now, we'll outline your options for getting your motorcycle started. There are three ways to charge your motorcycle at home.. 1. Conventional bike charger. 2. Jumpstarts 3. Jumpstart power pack. Check out our detailed article here…
It's really easy to clean your motorcycle chain at home, all you need are few tools. kerosene, a chain lubricant like DuPont chain saver and some rags. You don't even need a motorbike stand to do it making it easy to do at home. Check out our video tutorial and clean your chain today.
Every tire manufacturer recommends a break-in period for new tires but why we'll separate the facts from the myths. To answer the question what is the best way to break in motorcycle tires is to put some miles on them but that is a simplistic answer as there is a little more to it than that.
Motorcycles are fun, you want to know what's not fun? Flat tires. Unfortunately, if you do enough miles one day you'll get a flat, it's just part of the game. So let's take a look at the tools you'll need and how to plug a tubeless motorcycle tire at the side of the road.
There are a few ways to make your motorcycle helmet fit a little better, it may not just be the circumference of your head but the shape. Did you know that we all have different shaped heads? There are round oval heat, intermediate oval head, and you've got a long oval head. Our video tutorial explains exactly how to get your helmet to fit a bit better.
Cleaning a smelly motorcycle helmet isn't easy. Most people use household cleaners but they can damage the structure of your helmet especially petroleum-derived products so we put together a short tutorial to show you how to clean your smelly motorcycle helmet with natural cleaning materials that will keep your helmet in tip-top condition. Watch our short video tutorial here.
Motorcycle boots need a warm dry place, so right inside a closet, in the garage, if it's heated or inside the home is going to be a good choice. You want to keep your boots away from direct heat sources, so putting your boots by the fireplace or by a baseboard heater is not good.
We're going to break down how to clean and maintain your motorcycle leather gear. We are going to show you how to clean and maintain your leather to make sure it stays looking new but also to make sure that it functions properly.
Once upon a time, I didn't think there's anything different between a purpose-built motorcycle boot and something like a regular walking shoe. I thought it was basically a money grab, so of course, I was wearing my regular leather hiking boots when I was out riding, and inevitably I dropped my motorcycle on my ankle and crushed it in the process. This is why motorcycle boots are important.CategoriesHow To
Have you ever purchased a new pair of motorcycle boots only to have them squeak and make a lot of noise? I recently got a pair of really nice Alpinestars toucans gore-tex adventure boots and love them. There great boots but they had a tremendous squeak in them, it's no fault of the boot it's just simply a matter of all of the TPU panels that are on the boot and the various layers overlapping each other.